Topical and Thematic Stamp Specialists
We have launched a new website birdstamps.online and this comprehensive new site specializes in Birds on Stamps and there are over 4,000 sets, sheets and singles (representing over 18,000 birds stamps) many of which have images available. The stamps are available to purchase directly from our new site using a secure checkout.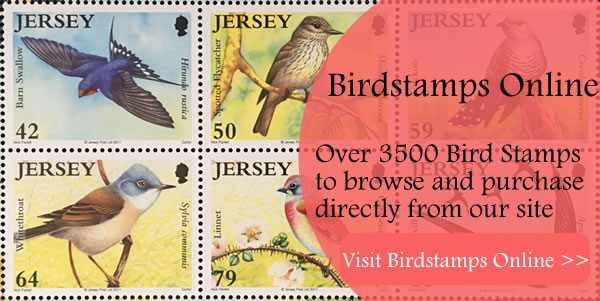 The company was established in 1964 so we are in our 57th year of business, over which time a wealth of experience has been gained in the fields we specialise in; these are basically Worldwide Thematics and all modern Commonwealth issues.
Our 18,000 different sets and souvenir sheets are detailed on various lists (maximum size 84 pages).
We have many thematic, country and new issue lists on this Website.
We also run NEW ISSUE standing order services for all listed themes.

Please email info@philatelicsupplies.co.uk or call us on +44-1462-684191 for more details.